Home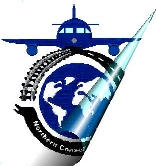 Welcome to Northern Consolidators Ltd.
Northern Consolidators Limited
COMPANY PROFILE
Northern Consolidators (Norcon) is a Clearing and Forwarding Company established in Zambia in 1991. It is a private Company, with the Managing Director currently being 80% shareholder. We have been members of the Zambia Customs and Forwarding Agents Association (ZCFAA) since 1991. Through our membership of the ZCFAA, we were also members of the former Federation of Clearing and Forwarding Associations of Southern Africa (FCFASA), which encompassed all countries in SADC and a number within COMESA.
OFFICES
We currently operate at three locations in Zambia.
Lusaka : The Capital City of Zambia
Our Head office, complete with "Customs approved Warehouse" and "Bonded warehouse" is based on the Great North Road, just 0.5 kilometre from the City Centre.
Chirundu :
The border with Zimbabwe
Our office at this point, handles clearance of cargo, and our partners trucks. We have Customs Removal Bond facilities at this point of ZK 750,000,000.
Lusaka International Airport
We do not find it necessary to have a physical office within the Freight village. Instead, we run our Airfreight services from our Lusaka head office which is only 15km from the airport. This enables us to reduce airfreight costs, since we do not have to pay office or warehouse rentals at the airport. We are fully licensed to carry out Customs operations at this location, and due to the introduction of Asycuda ++ and DTI, we are able to operate at the Airport, direct from our office in Lusaka.